BBC News collaborates with AliveNow to launch Instagram AR filters across six Indian languages.
BBC News, responsible for broadcasting news and current affairs around the world, offers global news in Indian language services in Hindi, Punjabi, Marathi, Gujarati, Tamil, Telugu. In collaboration with AliveNow , BBC News' OOH campaign brought awareness to this offering through a campaign that encouraged its audience to 'make more of their world'.
Through this Instagram Filter, we gave the users an opportunity to be a part of the BBC News billboard. They could see themselves in a regional BBC billboard, take a picture/ a video and share it with their friends and family. The filter also had 3 different billboard styles to select from, which gave the user various environments to see themselves placed in a billboard. Coupled with the BBC audio track playing in the background, the Instagram filter gave the user an engaging experience. Furthermore, if the users try out the filter – post an Instagram story and tag the news handle; they stand a chance to be on an actual BBC billboard!
Tejash Kothari, Marketing Manager (Asia Pacific), BBC News said: "This campaign is the first of its kind in India and we are proud to have come up with this unique opportunity. The audiences are at the heart of the BBC and this initiative reflects BBC's ambition to represent all those that come to us for trustworthy, impartial journalism. Through this initiative we are taking our commitment to 'Make more of your world' to our audiences in the comfort of their own homes. With the help of this idea we intend to engage with our audience at a deeper level and offer an honest opportunity to be part our campaign."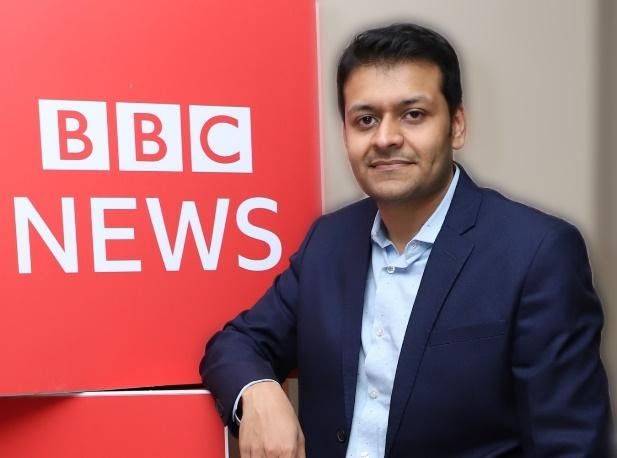 "For this innovation, we've worked closely with AliveNow team and are pleased with the fantastic outcome. I invite everyone to join in and be part of our campaign."
Raghav Sharma, Account Manager at AliveNow shared: "It was exciting to partner with BBC News India to bring to their audience for the first time ever, a chance to see themselves on a BBC billboard through an Augmented Reality filter on Instagram. We hope that users are delighted by this Spark AR experience and tune-in to BBC in their regional language!"
Try the filters here:
BBC News Marathi –http://bit.do/bbcnewsmarathi
BBC News Hindi –http://bit.do/bbcnewshindi
BBC News Punjabi –http://bit.do/bbcnewspunjabi
BBC News Telugu –http://bit.do/bbcnewstelugu
BBC News Tamil –http://bit.do/bbcnewstamil
BBC News Gujarati –http://bit.do/bbcnewsgujarati